 carmelsmytheosteopath.co.uk
Carmel Smythe, is a osteopath based in Charlton Kings, Cheltenham. Osteopathy can treat a wide range of conditions, including back and joint pains, headaches and even Arthritic complaints.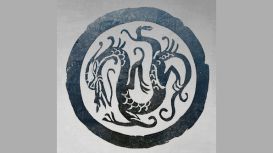 cotswold-acupuncture.co.uk
The earliest records of acupuncture date back over 3,000 years and today there are over 3 million practitioners worldwide. I have over 15 years of clinical acupuncture experience, including working

and studying in China (Guluo hospital, Nanjing). Being a dedicated acupuncturist, I have trained extensively and can use many different acupuncture styles and techniques. I often combine physical therapies such as massage and tendon-stretching with acupuncture to get better results. I provide Sports and Remedial Massage. I can help you get well and stay well! Massage reduces everyday aches and pains, and is essential in optimising your performance. It improves and maintains the

condition of your muscles, and so helps you: * Improve your performance! * Reduce the risk of injury! * Recover from injury quicker better! I can help you with all sorts of musculoskeletal problems. As well as addressing pain, I can also assess your posture and help you to stop the pain retu Barnes Sports Clinic is a private physiotherapy clinic specialising in sports injuries and rehabilitation, just outside the city of Bath. We have two Chartered Physiotherapists, and we also offer

sports therapy, sports massage, and personal training. A range of treatments are available to you, including ultrasound therapy, shortwave therapy and laser treatment. We have a comprehensively equipped rehabilitation gym on-site, and we can give you specific exercises to promote healing in a sore area.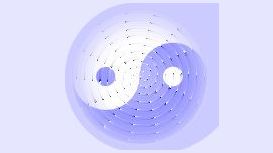 bristolfertilitysolutions.co.uk
I am one of the more experienced fertility Acupuncturists in Bristol and my practice has been responsible for helping many hundreds of women achieve their family. I am not Western trained; although, I

did spend a short time training as a midwife. I am trained in Chinese Medicine and feel this is a bonus, rather than a hindrance. I believe that our physical, emotional and spiritual health is all connected and any factor out of balance can affect our well-being and our goals. holossportstherapies.co.uk
Massage is a natural therapy and remains the principal method of treating musculoskeletal problems for many thousands of years. Massage has many benefits, physical and psychological. Consultation is

FREE with the first treatment. I have a complete list of services available to treat your condition including Sports Massage, Deep Tissue Massage, Fire Cupping, Aromatherapy, Indian Head Massage and Reflexology. City Bridge Dental Care are a freindly dental practice in Bristol, they offer a wide range of general & cosmetic Dentistal treatments such as Dental implants, orthodontic braces and many more at

there dental practice in Bristol.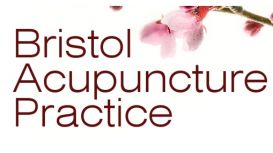 bristolacupuncturepractice.co.uk
Bristol Acupuncture Practice combine skill with experience, for relaxing and effective treatment. They have broad and varied experience, having worked in acupuncture clinics for The Big Issue, The

Terrence Higgins Trust, and for the staff of the NHS, Education Department and Social Services. We have 3 clinics in Bristol, all with easy parking, so there's probably a clinic near to you. I am a fully qualified and insured sports and deep tissue massage therapist based in Bristol. I also offer a range of relaxation massages, inc. full body and head, neck and shoulder massage. All

sports, deep tissue and relaxation massages come with a free 15min initial consultation which will help me to assess the underlying problem and tailor an individual massage for you. I am conveniently located in North Bristol, between Henleaze and Gloucester Rd and offer free street parking just outside. sportsmassagebristol.co.uk
Chris is a chartered physiotherapist and osteopath who specializes in sports and deep tissue massage for tight muscles and injuries.