 You can now looks years younger without surgery. Our treatments aim to restore, maintain and enhance natural good looks. Wansford Health provides cosmetic injection treatments in a modern medical

setting.. We offer Botox and dermal fillers to get rid of unwanted wrinkles and lines. The treatments are carried out in a professional medical environment with support staff. Our treatments aim to restore, maintain or enhance natural good looks We avoid excessive treatment as most clients want a gr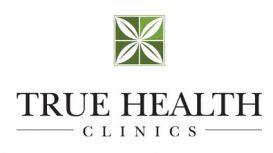 We are the longest established multi-practitioner osteopathic and acupuncture practice based in Huntingdon and St Neots. Our osteopaths and acupuncturists have over 49 years combined experience. Over

15,000 osteopathic and acupuncture patients in Huntingdon and St Neots have already benefited from our extensive knowledge and expertise. Our success can be attributed to the expertise and professionalism of our osteopaths and acupuncturists.