Recommended Clinics Six Physio South Kensington in Chelsea provides award winning Physiotherapy. Our services include Physiotherapy South Kensington, Pilates South Kensington, Sports Physiotherapy South Kensington,

Sports Massage South Kensington plus much more Barnes Sports Clinic is a private physiotherapy clinic specialising in sports injuries and rehabilitation, just outside the city of Bath. We have two Chartered Physiotherapists, and we also offer

sports therapy, sports massage, and personal training. A range of treatments are available to you, including ultrasound therapy, shortwave therapy and laser treatment. We have a comprehensively equipped rehabilitation gym on-site, and we can give you specific exercises to promote healing in a sore area. yorkshireeyehospital.co.uk
Yorkshire Eye Hospital is a leading centre for laser eye surgery in the UK and offers a full portfolio of treatments for eye conditions. Weight loss clinics specialise in doctor supervised private tailored slimming programs and diet plans. With help of slimming tablets and healthy diet program, weekly slimming consultations at the

slimming centres.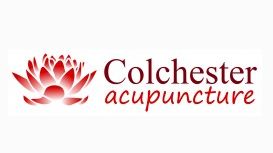 colchesteracupuncture.com
Acupuncture with a trained and fully qualified practitioner is one of the safest and longest established forms of healthcare. It is suitable for people of all ages, including pregnant women and

children, and can be used effectively alongside conventional medicine. Chinese medicine recognises that health is more than just the absence of disease and it has a unique capacity to maintain and enhance our capacity for well being and happiness.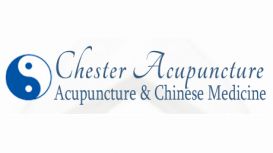 Acupuncture has been used safely to successfully treat a range of medical conditions for over 3000 years. Acupuncture is used to treat arthritis, depression, facial paralysis, fibrositis, high blood

pressure, back pain, indeterminate aches and pains, infertility, asthma, menstrual problems, migraines, rheumatism, plus other health problems. Cosmetic Plastic and Reconstructive Surgeon for Nottingham's two leading private hospitals, offering patients latest techniques in Cosmetic surgery, whichever aspect of your body or face you wish to

improve. Stephen McCulley's private practice is well established and has the full range of dermatological surgery. Private therapy clinic offering physiotherapy, counselling, cognitive behavioural therapy, remedial massage, acupuncture, sports therapy and nutritional therapy. Self referrals and clients with health

insurance cash plans accepted. Services for optimisation and maintenance of health and emotional wellbeing. Highly competitive rates to ensure value for money, excellent therapy and great customer service. Optimum Performance is a sports injury clinic providing physiotherapy, sports rehabilitation, sports massage, gait analysis and osteopathy. Any injuries you sustain will be treated by one of our high

skilled, experienced therapists on a one-to-one basis. With our care and dedication we aim to have you returning back to your normal routines as quickly as possible. Vines Support works in a person centred approach based on the recovery model highlighting the need for individuals to take control of their pathway to recovery. We do strive to empower the service

user to take ownership and full control of their long term personal stability supporting them to live independent and fulfilling lives. hbhealthofknightsbridge.co.uk
We are a leading laser clinic in Knightsbridge offering a huge variety of cosmetic treatments. Reeds Rains provide residential sales and lettings services across the local area. Buyers and tenants can view the available properties online or by visiting the branch on the High Street. Are you looking for a reliable Private GP, Aesthetic and Alternate therapy Clinic in Birmingham? Arcadia Care Clinic is here for your support. We are offering numerous specialised treatments, from

colonic hydrotherapy to acupuncture, from wrinkle softening injectable to facial resurfacing, vaccines to health assessments. Our experience allows us to treat any type of foot problem. Our treatments range from the evaluation, management and treatment of problems associated with the feet, ankles, and legs. We provide children and young adults with immediate access to a multidisciplinary specialist eating disorder service. Our vision is to improve the health of children and young adults by providing them

with immediate access to an evidence-based multidisciplinary eating disorder service. We are a multidisciplinary team of mental health nurses, psychologists, dietitians and other health professionals that provide a holistic and evidence-based therapy for you or your loved one to aid recovery.