Recommended Clinics One40 is one of the country's leading specialists in addiction and disorder therapy, with a wealth of experience gained over many years in both the public and private sectors. We currently have both

day treatment and residential facilities right across the UK. Our dedicated staffs of more than 200 experts include psychotherapists, GPs, psychiatrists, nurses and social workers, who are in turn supported by hundreds of volunteers. Master's Degree qualified chiropractors based in Liverpool. Treating lower back pain, Sciatica Pain & Disc Herniations, Neck pain & headaches, Joint pain, aching and stiffness, Nerve, muscle

and joint problems femalesterilizationreversal.co.uk
Mr Clive Pickles MRCOG is a highly respected gynaecological surgeon who has been performing reversal of female sterilisation for many years with great success. Based at the BMI Park Hospital in

Nottingham, women come from all the UK and the rest of the world to see Mr Pickles seeking reversal of their sterilisation. healthinmotionphysiotherapy.co.uk
Health in Motion Physiotherapy is a private physio clinic situated in Swallownest, Sheffield. We provide effective treatments to a range of clients. We specialise in sports injury rehabilitation and

work with several international athletes from across South Yorkshire. Please visit our website to find out more about how Health in Motion Physiotherapy can help you. At the London Centre for Periodontics and Implant Dentistry we focus our attention on the prevention and treatment of gum disease. This oral health issue is responsible for the greatest number of

teeth lost in the UK. We also offer dental implants as an effective means of replacing a lost tooth. We are a family and cosmetic dental practice dedicated to improving not only the health of our patient's teeth but the aesthetic appeal also. We offer a friendly service and are happy to see new

patients .. simply give us a call Arthur House Dental care is a family and cosmetic dental practice based in Sutton Coldfield. We offer cosmetic dental treatments such as teeth whitening and dental implants as well as the modern and

flexible Valplast dentures for a greater degree of comfort.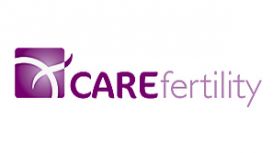 We are one of the world's leading providers of fertility treatment, genetic diagnosis and screening techniques and associated fertility preservation procedures. At the forefront of IVF science, CARE's

Embryologists and Clinicians are able to offer you today's most advanced and effective procedures, some of which were developed through our own research. We are very pleased to introduce Freya Flatters who is our 1000th CAREmaps® baby. Dunya ivf centre is a modern fertility clinic one of the few ones with ISO standards. The doctor's clinic is Dr.Berk Angun and he is going to help you through a free consultation The clinic provides

fertility treatments such as: ivf treatment, egg donation, sperm donation,gender selction,pgd and more else servises.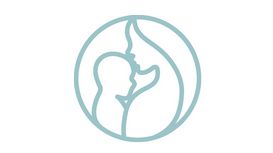 It can be difficult to know which therapy to choose - The Norwich Natural Fertility Partnership (NNFP) can help you decide what is right for you. We bring together some of the most successful

complementary therapies under one roof. Our combination of eastern and western approaches to fertility provides you with a unique opportunity to benefit from both traditions at the same time. Choose from one of our pre-paid fertility programmes or simply see any of our therapists on a one to one basis. Established in 1990, Much Hadham Dental Care has enabled patients from not only Much Hadham but other towns such as Hoddesdon, Harlow and Ware, to have healthy teeth and gums. We see things differently. We don't believe in off-the-shelf IVF and fertility treatments. Whether you're single or a couple, we'll help you to work out an individual fertility programme

that's right for you. The Confidental Clinic in Clapham offers patients from across South West London access to high quality dental care. Whether looking for a family dentist or to take advantage of the latest in cosmetic

dental procedures, why not give us a call. Essence Medical is Scotland's leading cosmetic clinic. Dr Kieren Bong is an internationally recognised expert in advanced facial aesthetics treatments. We offer Botox Glasgow, advanced dermal fillers

treatments, chemical skin peel, lip enhancement, dermaroller, and non-surgical liquid face lift. Everyone deserves to have a great smile and here at the Bank House, one of the leading implant and cosmetic Dental Centres in Buckinghamshire, we enjoy helping our patients improve their health,

appearance and self-esteem. We are situated in Princes Risborough and within easy reach of Wycombe, Aylesbury and Thame. We are also a referral practice, seeing patients from all over the South East for implant treatment.