Recommended Clinics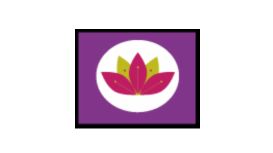 acupunctureatyourdoor.co.uk
Tara Rivero Zea offers acupuncture & massage for the North-East London community from her Hackney clinic and mobile treatments at your home. She has wide experience of treating general conditions and

offers cosmetic rejuvenation or facial acupuncture and massage. City Bridge Dental Care are a freindly dental practice in Bristol, they offer a wide range of general & cosmetic Dentistal treatments such as Dental implants, orthodontic braces and many more at

there dental practice in Bristol. Face It are skin care treatment professionals who help you look and feel better in your own skin. Face It and the team offer our clients the latest in advanced technology, products and techniques to

provide the latest skin and body treatments. Find out more on our skin treatments today. I am a fully qualified and insured sports and deep tissue massage therapist based in Bristol. I also offer a range of relaxation massages, inc. full body and head, neck and shoulder massage. All

sports, deep tissue and relaxation massages come with a free 15min initial consultation which will help me to assess the underlying problem and tailor an individual massage for you. I am conveniently located in North Bristol, between Henleaze and Gloucester Rd and offer free street parking just outside. holossportstherapies.co.uk
Massage is a natural therapy and remains the principal method of treating musculoskeletal problems for many thousands of years. Massage has many benefits, physical and psychological. Consultation is

FREE with the first treatment. I have a complete list of services available to treat your condition including Sports Massage, Deep Tissue Massage, Fire Cupping, Aromatherapy, Indian Head Massage and Reflexology. The London Egg Bank is an egg donor clinic opened by the London Women's Clinic, conveniently located in the heart of London's private health district. The London Egg Bank aims to increase egg donation

in the UK, reducing the need for UK patients looking for egg donors to go abroad for treatment. CoLaz in London Paddington offers experienced, professional laser hair removal, beauty treatments, and skin care. We believe that beautiful skin is a substance of confidence, allure and charm. We also

offer services such as Electrolysis, Microdermabrasion, Laser hair removal to transsexual and PCOS clients. We perform advance and powerful cosmetic procedures such as laser lipo, power plates and permanent removal of skin blemishes like milia, skin tags, warts etc. Mr. Andrea Marando, one of the leading plastic and cosmetic surgeons in the North West and respected expert in the field of cosmetic breast surgery and facial rejuvenation, from Short Scar Facelift to

Breast Enhancement, from Non Surgical Rhinoplasty to Eyelid Surgery. Mr. Marando and his team can assist you in your personal and individually tailored experience in the field of cosmetic surgery, non surgical treatments and beauty in wider terms.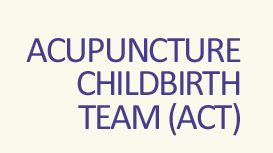 We are a team of acupuncturists with expertise in obstetric and fertility care dedicated to enhancing the birth experience using the wisdom and knowledge of acupuncture and Chinese Medicine. We are

available to attend births and provide acupuncture treatments throughout pregnancy as well as preparing women for labour and teaching acupressure techniques to birthing partners. When you need a caring and expert dermatologist, Dr. Daniel Glass can help. He specialises in diagnosing and treating patients with a variety of skin conditions, from common problems such as mole

growth and acne, to complicated issues involving cancer and those with weakened immune systems. Dr. Glass is widely regarded for his expertise in the field of skin care. In addition to treating patients, he regularly publishes research in top industry journals and lectures at universities in London. The aim of Cassiobury Court is to balance a relaxing and tranquil atmosphere with the dynamic energy of learning and recovery. We offer personalised treatment programs relating to stress and

dependency disorders. skincarerejuvenation.co.uk
Skincare Rejuvenation offers a variety of aesthetic treatments such as Botox, Chemical Peels, Dermal Fillers, Teeth Whitening. Also provide Botox, Dermal Filler, Chemical Peel training courses

Skincare Rejuvenation Botox training will provide you with in depth learning in classroom plus practical injection training with patients provided guided by experienced practitioners following all protocols in a clinical environments. Dentists in Liverpool provide cosmetic dentistry solutions including dental implants, teeth whitening and Invisalign braces. At Saving Faces we aim to provide the very best for all your general, cosmetic and aesthetic dental needs. If you want healthy teeth and gums all the year round, our hygiene team will help you. If you

want to improve your smile, to make it whiter, straighter, more even; if you want to fill gaps in your smile, replace missing teeth or secure loose dentures, we can achieve that for you. If you want to lose you crows feet, frown lines and wrinkles, we can do that too. based in Halstead, Essex. We are here to advice and treat people with drug and alcohol addictions. Sanctuary Lodge treat other addictions such as Gambling addictions, eating disorders and depression

etc.The staff at Sanctuary Lodge are some of the most experienced and professional in the country. Sanctuary Lodge will help you every step of the way for a full recovery.