Recommended Clinics Laser eye surgery from Ultralase, the UK laser vision correction specialists. Experts in eye treatments for short sight, long sight and astigmatism such as lasik eye surgery, lasek, wavefront,

intraocular, ck, intralase, and more. We have a wide range of clinics across the UK and Ireland, please visit our website to find a clinic closest to you. yourvasectomyreversal.co.uk
Duncan Harriss DM FRCS (Urol) runs one of the busiest and most successful vasectomy reversal clinics in the UK. An expert in microsurgical vasectomy reversal, he has high success rates, many happy

couples and many babies as a consequence. angelwellbeingclinic.co.uk
"The Angel Nutritional Clinic in Islington is part of Islington's Angel Wellbeing Clinic. We are a friendly, family owned and family focused clinic. We are based in Islington North London, a few

steps from Islington's Upper Street, close to all main bus and train routes. The aim of Islington's Angel Massage Clinic is to promote long-term wellness. We will endeavour to return your body to optimum function as quickly as possible and will aid you in devising a long term wellness plan... The service is delivered by Mr Tom Farrell, Consultant Obstetrician & Gynaecologist with special interest in foetal ultrasound and pregnancy care. Tom Farrell is also an experienced gynaecological

surgeon Courthouse Clinics is a medically-led cosmetic treatment centre with several locations throughout the UK. Our clinic based in Bournemouth, Dorset offers a full range of non-surgical procedures led by

highly trained cosmetic doctors and medical aestheticians. The Sparkle Dental Boutique team includes many highly regarded dental professionals who have acknowledged for their skill and patient care. Treatments available at the boutique include the latest

braces like Invisalign, 6 month smiles and Inman aligner, in addition to dental implants, porcelain veneers and wedding smiles treatments. Smile Stylist Ltd Manchester is a leading Manchester based cosmetic dental practice. Treatments include; Invisalign, the six month smile, teeth whitening, bridges, crowns, veneers and much more. A

facial rejuvenation procedure is also available if you wish to consider your facial aesthetics as a whole. Just call or visit the website for more information. Ten Dental Balham offers clients the latest and most modern general dentistry and cosmetic dentistry treatments, as well as a range of discreet, comfortable and affordable cosmetic braces. Quay Dental Care is a dentist conveniently located at 21-23 Dendy Road in Paignton. With a friendly, caring and highly experienced team and a comfortable, clean and relaxed environment you will always

be made to feel welcome at our practice. One of the best dentist in Paignton (in the UK) has all the latest dental technologies that can cure any dental problems. Egg sharing is a scheme pioneered by the London Women's Clinic that provides unique IVF treatment that brings together women who produce surplus eggs with those unable to produce them by providing

free IVF treatment. Cosmetic dentist provides the latest dental treatments including teeth whitening, porcelain veneers dental implants.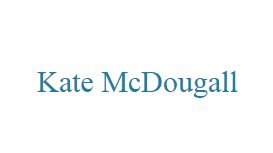 The World Health Organisation for a variety of problems ranging from nausea and vomiting to pain relief with osteoarthritis of the knee. If you would like to find out if acupuncture is suitable for

you - please arrange a time with clinic reception in Norwich to speak with Kate prior to booking an appointment.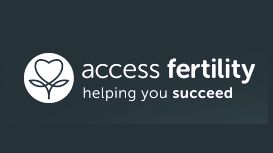 Access Fertility is a specialist company offering a brand new service to patients in the UK who require IVF in order to complete their families. Our goal is to work closely with the best UK clinics to

provide IVF payment programmes and treatment plans. Our programmes will help you manage your costs, improve your chances of success by committing to more than one cycle of IVF and give you the peace of mind that you have a plan in place.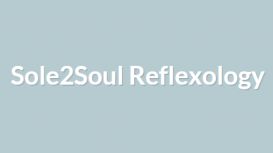 I am a fully qualified reflexologist and a member of the The Association Of Reflexologists(AOR). The treatment I give is personalised dependent on individual needs, using a combination of reflexology,

acupressure and chakra work to gain the best results. My clients respond well and leave feeling deeply relaxed and more energised. I treat a variety of clients with different symptoms but my main area of specialism is fertility, pregnancy and Bach flower remedies. carmelsmytheosteopath.co.uk
Carmel Smythe, is a osteopath based in Charlton Kings, Cheltenham. Osteopathy can treat a wide range of conditions, including back and joint pains, headaches and even Arthritic complaints.