Recommended Clinics angelacupunctureclinic.co.uk
The Angel Acupuncture Clinic has a team of passionate and experienced healthcare professionals dedicated to improving your quality of life irrespective of your age. Acupuncture promotes good health

and well-being, prevention of illness and treatment of specific conditions. It can be effective on its own or together with other medical treatments. Effective in treating eg. migraines, digestive problems, menstrual disorders, immune system disorder, asthma, stress, depression, arthritis, back pains Cheshire Cosmetic Ltd is based at Kingsmead Medical Centre, located in the heart of Cheshire. Cheshire Cosmetic Ltd offers treatments for skin problems including Lines & wrinkles, moles, skin

lesions, acne scarring, rosacea and thread veins. We also specialise in tattoo removal and Hair removal. Our NHS commissioned surgical services includes vasectomy and the surgical removal of skin lesions. Find a selection of professional vision correction treatments including laser eye surgery at Optegra's UK based eye hospitals. We have eye hospitals in Birmingham, Surrey, Solent and Yorkshire with

Manchester opening soon. All our eye surgeons are highly skilled professionals with years of experience in their fields of expertise. Whatever the problem, be it glaucoma, macular hole degeneration or dry eye syndrome, we have the eye care treatment for you. sportsmassagebristol.co.uk
Chris is a chartered physiotherapist and osteopath who specializes in sports and deep tissue massage for tight muscles and injuries.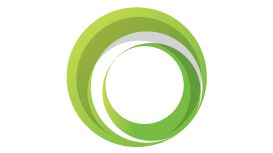 Nurture is a private integrated health clinic right in the heart of Glasgow - with our main centre at 9 Fitzroy Place in Glasgow (G3 7RH) and our satellite clinic in Stewarton, Ayrshire. We offer

individual consultations with each of our therapists and can offer a combination of therapies to create your well-being package (tailor made to your requirements). Our therapies on offer include: Acupuncture, Esalen Massage, Hypnotherapy, Counselling Psychology and Herbalism. Taylor Physiotherapy was established in 1998 in Edinburgh by Bill Taylor, offering an expert professional well respected service. We are delighted to now offer the same dedicated service in the heart

of Stirling. All our Physiotherapists are registered with the Health Professions Council and our clinic is fully disabled accessible. Here at Taylor Physiotherapy we offer a whole body approach to your treatment. Whether you require on-going treatment or rehabilitation from a specific injury. paulskidmore-therapies.co.uk
Massage in Oxford & Oxfordshire For sports & work related injuries, RSI, Back ache, neck & shoulder pain, postural problems, headaches,tenis elbo etc. When you have pain, chronic or acute

and need of help, finding the right treatment for you can be a bewildering experience, let me see if I can make it easier. We will assess your pain or injury and work with you though a single or series treatments. We can also advise on rehabilitation exercises to help treat cause and not just the... paulskidmore-therapies.co.uk
Massage in Oxford, Sports injury clinic and Specialist disability massage clinics in Oxfordshire. Sports and remedial treatments, postural assessment, pain relief massage & stress busting holistic

massage. Treat the cause and not just the symptoms. Sports & remedial, Swedish, Indian Head therapies. Injury (sport or work) postural correction, Back ache and muscular pain & strains, relaxation. Stress Management, Head ache-migraine, neck strain & pulled muscles Disability specialist. Your source for hip pain treatment in London, orthotics london, custom insoles and footwear london, medical and podiatry insoles. Massage is a natural therapy and remains the principal method of treating musculoskeletal problems for many thousands of years. Massage has many benefits, physical and psychological. Consultation is

FREE with the first treatment. I have a complete list of services available to treat your condition including Sports Massage, Deep Tissue Massage, Fire Cupping, Aromatherapy, Indian Head Massage and Reflexology. You can now looks years younger without surgery. Our treatments aim to restore, maintain and enhance natural good looks. Wansford Health provides cosmetic injection treatments in a modern medical

setting.. We offer Botox and dermal fillers to get rid of unwanted wrinkles and lines. The treatments are carried out in a professional medical environment with support staff. Our treatments aim to restore, maintain or enhance natural good looks We avoid excessive treatment as most clients want a gr We are specialist Musculoskeletal Physiotherapists, with advanced traing in Rehabilitation pre and post operatively. All therpists are HPC registered MCSP. Specialist skills include injection therapy.

We are also part of PMSK Ltd employed as advisors to Oldham PCT. We have specialist consultants available if an orthopaedic opinion is required. We treat a wide range of injuries including Neck and Back disorders, whiplash injury, Sorts injury both amature and professional. Active8 Health & Fitness UK experiences a wide patient demographic, from elite football players, athletes, recreational runners to non-exercising individuals. We diagnose, treat and rehabilitate

injuries of all types. Once evaluated and treated we at Active8 believe in maintaining overall health and fitness through our personal training programs. Whether you have torn a ligament or have nagging back pain, our focus is solely on you. Welcome to Believe Liverpool Slimming Clinic, specialists in medically supervised weight loss management plans. All of our slimming plans are provided by our fully registered, qualified and

experienced doctors. Our weight loss management plans are tailored to your needs and goals. Doctors offer one-to-one consultations and advice about lifestyle changes, nutrition, diet, and exercise. A calm, therapeutic treatment space located in the heart of Hebden Bridge where you have the option of receiving a range of Traditional Chinese treatments from British Acupuncture Council members Jo

Hall and Marcus Watts.