Recommended Clinics High Street Dental Clinic is a high-quality private dentist, housed in a charming, old building containing all the most modern equipment, providing all dental treatment including dental implants,

Invisalign, teeth whitening, cosmetic dentistry and much much more. We are a fully private dental practice, which allows us to dedicate as much time as necessary to each of our patients, ensuring that they receive the best possible dental treatment. yorkshirelaserteethwhitening.co.uk
Yorkshire Laser & Aesthetics are a professional clinic offering tattoo removal, teeth whitening, hair removal and a wide choice of facials to suit your skin type.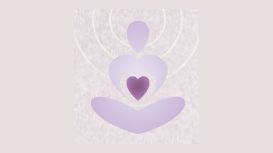 natural-holistic-healing.co.uk
Have you been told you have unexplained infertility? If so, no doubt your emotions will be running high. Infertility is fast becoming an epidemic with 1 in 6 couples struggling to conceive. Fertility

Massage Therapy is a gentle, non-invasive, yet very effective therapy that could be just what you need physically, mentally and emotionally. Is your time of the month unbearably painful? Leading national dentist, Dr Melissa Goddard, has led and owned a successful multi-award-winning private practice for many years in Rodney Street in the heart of Liverpool. We literally create smiles,

enhance faces and change lives. Patients who have undergone dental or cosmetic treatment are transformed, they feel more positive, comfortable, smile more and feel happier and more confident about themselves. Looking for the best Gynaecologist in London? Contact Mr. N. Agarwal, a private Gynaecologist, who offers holistic healthcare services to women of all ages. We are a leading Leeds City Centre skin clinic. We specialise in the skin and beauty treatments including: Botox Lip Fillers Skin Peels Eyelash enhancements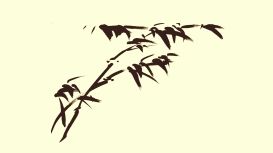 People come to acupuncture and Chinese herbal medicine for help with a wide variety of conditions, often finding help after other treatments have failed. Because I treat the person as well as the

disease you may also be offered diet and lifestyle advice to help with your recovery. The clinic is situated in Thornhill, Dewsbury, and also serves the Wakefield, Horbury, Batley, Heckmondwike, Huddersfield, Halifax, Brighouse, Barnsley, Leeds, Bradford and associated areas.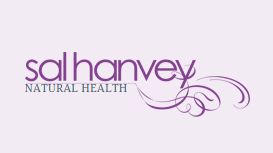 I was just about to move to England to embark on a 3 year BA (hons) Degree in Public Relations and Media Studies, but knew that when I had completed it, I would study Reflexology, as I found it

fascinating and intriguing. I studied the original 'Ingham Method of Reflexology'. I researched the benefits of Essential oils and how they can play a significant role in reflexology treatments as well as in the aftercare.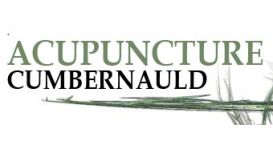 acupuncturecumbernauld.co.uk
Acupuncture is a holistic approach to health based on over 2,000 years of development and refinement in China and other Eastern countries. Although often described as a means of pain relief, it is in

fact used to treat a wide range of illnesses. Its focus is on improving the overall well being of the patient, rather than the isolated treatment of specific symptoms. This website has been developed for both new and current patients as a resource about acupuncture and its benefits.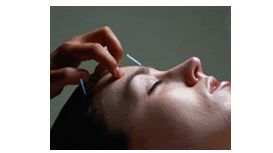 Acupuncturist in Central Manchester, South Manchester, Hume, Whalley Range, Chorlton. Amanda practices as a Traditional Chinese Acupuncturist, treating a wide variety of conditions in clinics in

Manchester City Centre and South Manchester (Whalley Range, Hulme and Chorlton). Acupuncture is an ancient form of healing that has been practiced for thousands of years in the Far East and is increasing in popularity as a therapeutic discipline in the UK today.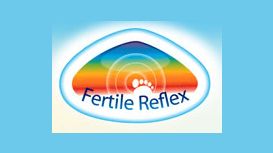 fertility-reflexology.co.uk
My name is Susan Allen and I have been a practising Reflexologist since 1993. I work in the Richmond-upon-Thames area which covers Richmond, Kew, St. Margarets, Twickenham, the Hamptons, Teddington,

Middlesex and Surrey. I created Fertility-Reflexology.co.uk to share with you information about Reflexology and how I believe its positive effects may help prepare the ground for natural fertility processes.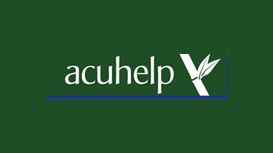 Created by acupuncturist Evelyn Piechoczek (BSc Hons), Acuhelp Acupuncture Clinic uses the principles of Chinese acupuncture and is based in Tunbridge Wells. Acupuncture has not only gained in

popularity in the West it is now also accepted world wide. Its holistic approach balances the whole person and can be effective for a wide variety of conditions. Acuhelp has tranquil treatment rooms and easy parking.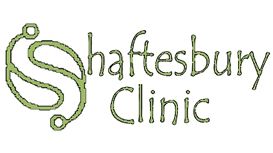 We are proud to introduce this gentle, traditional style of complementary medicine to Bedford, with the opening of the Shaftesbury Clinic. Established in 2008, this popular clinic has developed a

reputation for professionalism and integrity, and prides itself on providing high quality acupuncture treatments with highly trained and regulated acupuncturists. We hope that you will consider acupuncture with us, so we can help you achieve a healthy, balanced life.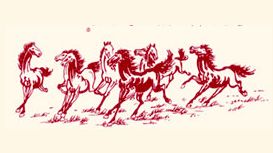 nicolascholesacupuncture.co.uk
Nicola's background is in nursing and midwifery but she has practised Acupuncture since 2000 which has been used traditionally in China to treat many conditions, helping to relieve pain and

discomfort, whether physical or emotional. Nicola can also offer treatment with Chinese Herbal Medicine where she feels it appropriate.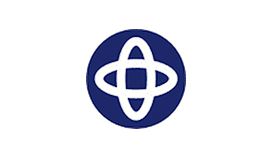 Read an excerpt from the Chinese Medicine Demystified series by Chris Kresser, a globally recognized leader in functional and integrative medicine about acupuncture and how it works. Acupuncture

effects every major system of the body, including the cardiac, gastrointestinal, circulatory, cerebral, genitourinary, endocrine and immune systems. Broadly speaking, acupuncture has three primary.