 I provide Sports and Remedial Massage. I can help you get well and stay well! Massage reduces everyday aches and pains, and is essential in optimising your performance. It improves and maintains the

condition of your muscles, and so helps you: * Improve your performance! * Reduce the risk of injury! * Recover from injury quicker better! I can help you with all sorts of musculoskeletal problems. As well as addressing pain, I can also assess your posture and help you to stop the pain retu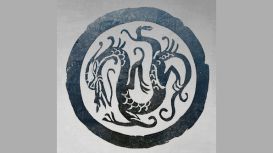 cotswold-acupuncture.co.uk
The earliest records of acupuncture date back over 3,000 years and today there are over 3 million practitioners worldwide. I have over 15 years of clinical acupuncture experience, including working

and studying in China (Guluo hospital, Nanjing). Being a dedicated acupuncturist, I have trained extensively and can use many different acupuncture styles and techniques. I often combine physical therapies such as massage and tendon-stretching with acupuncture to get better results. carmelsmytheosteopath.co.uk
Carmel Smythe, is a osteopath based in Charlton Kings, Cheltenham. Osteopathy can treat a wide range of conditions, including back and joint pains, headaches and even Arthritic complaints.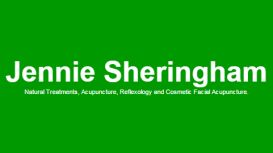 Jennie has practised as an Acupuncturist & Reflexologist for 30years and uses natural treatments, originally training and working as a Community Nurse & Midwife. As a therapist Jennie's aim is to

support & help you improve the issues that prevent healing and obtaining the the outcome you want. By visiting Jennie she will help you gain and maintain the good health and well being you desire. Gloucester Scans is a partnership of seven UK based Consultant Radiologists working within the NHS and in private practice. By keeping our overheads low and using NHS equipment when it would otherwise

be idle we are able to offer what we believe is the lowest cost quality private scans and radiology in the UK and share income with Hereford Hospitals NHS Trust to provide better facilities for our NHS patients. We provide a full range of investigations. Consultant partnership offering low cost medical scanning and clinical radiology. Full range of scans and radiological procedures including high field MRI, multislice CT, ultrasound, musculoskeletal

ultrasound, isotope scans, colour doppler and facet joint injections. Prices are the lowest in the UK for a service of this quality with MRI scan from 200GBP including report, copy of scan on CD and any preliminary orbit x-rays which may be required Low cost private MRI scans, CT scans, ultrasound, isotope scans and full range of radiology (x-ray) investigations. Nationwide referrals welcome. Convenient for Gloucestershire, West Midlands,

Shropshire, Worcestershire and Mid and South Wales. MRI scan just £200 including copy of scan on CD and UK consultant radiologist report. Income supports local NHS x-ray department.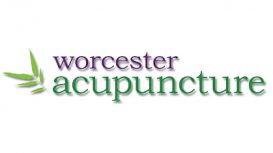 worcester-acupuncture.com
Angela Bushaway is a professional, caring acupuncturist and shiatsu practitioner based in Worcester. I am passionate about your health and well being. Having experienced the benefits of acupuncture

for myself during a stressful period of my own life I decided to train as an acupuncturist and graduated from the College of Traditional Acupuncture. I specialise in Five Element Acupuncture, which seeks to harmonise the elements within us to restore the balance between body, mind and spirit.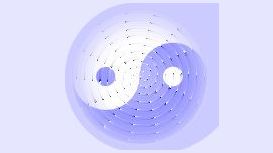 bristolfertilitysolutions.co.uk
I am one of the more experienced fertility Acupuncturists in Bristol and my practice has been responsible for helping many hundreds of women achieve their family. I am not Western trained; although, I

did spend a short time training as a midwife. I am trained in Chinese Medicine and feel this is a bonus, rather than a hindrance. I believe that our physical, emotional and spiritual health is all connected and any factor out of balance can affect our well-being and our goals. holossportstherapies.co.uk
Massage is a natural therapy and remains the principal method of treating musculoskeletal problems for many thousands of years. Massage has many benefits, physical and psychological. Consultation is

FREE with the first treatment. I have a complete list of services available to treat your condition including Sports Massage, Deep Tissue Massage, Fire Cupping, Aromatherapy, Indian Head Massage and Reflexology.