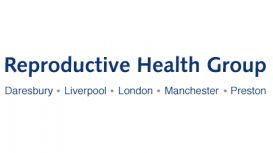 reproductivehealthgroup.co.uk
Reproductive Health Group provides innovative, high quality Consultant-led gynaecology, fertility and IVF care. We are proud to offer our care from our state of the art Centre for Reproductive Health,

a dedicated integrated fertility and women's health hospital, one of the first ever in the UK. Master's Degree qualified chiropractors based in Liverpool. Treating lower back pain, Sciatica Pain & Disc Herniations, Neck pain & headaches, Joint pain, aching and stiffness, Nerve, muscle

and joint problems Leading national dentist, Dr Melissa Goddard, has led and owned a successful multi-award-winning private practice for many years in Rodney Street in the heart of Liverpool. We literally create smiles,

enhance faces and change lives. Patients who have undergone dental or cosmetic treatment are transformed, they feel more positive, comfortable, smile more and feel happier and more confident about themselves. Welcome to Believe Liverpool Slimming Clinic, specialists in medically supervised weight loss management plans. All of our slimming plans are provided by our fully registered, qualified and

experienced doctors. Our weight loss management plans are tailored to your needs and goals. Doctors offer one-to-one consultations and advice about lifestyle changes, nutrition, diet, and exercise. Dentists in Liverpool provide cosmetic dentistry solutions including dental implants, teeth whitening and Invisalign braces. Cheshire Cosmetic Ltd is based at Kingsmead Medical Centre, located in the heart of Cheshire. Cheshire Cosmetic Ltd offers treatments for skin problems including Lines & wrinkles, moles, skin

lesions, acne scarring, rosacea and thread veins. We also specialise in tattoo removal and Hair removal. Our NHS commissioned surgical services includes vasectomy and the surgical removal of skin lesions. Massage is a natural therapy and remains the principal method of treating musculoskeletal problems for many thousands of years. Massage has many benefits, physical and psychological. Consultation is

FREE with the first treatment. I have a complete list of services available to treat your condition including Sports Massage, Deep Tissue Massage, Fire Cupping, Aromatherapy, Indian Head Massage and Reflexology.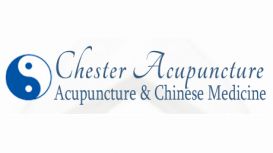 Acupuncture has been used safely to successfully treat a range of medical conditions for over 3000 years. Acupuncture is used to treat arthritis, depression, facial paralysis, fibrositis, high blood

pressure, back pain, indeterminate aches and pains, infertility, asthma, menstrual problems, migraines, rheumatism, plus other health problems. At Saving Faces we aim to provide the very best for all your general, cosmetic and aesthetic dental needs. If you want healthy teeth and gums all the year round, our hygiene team will help you. If you

want to improve your smile, to make it whiter, straighter, more even; if you want to fill gaps in your smile, replace missing teeth or secure loose dentures, we can achieve that for you. If you want to lose you crows feet, frown lines and wrinkles, we can do that too.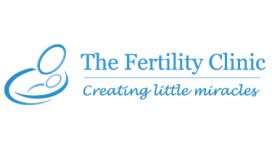 thefertilityclinic.org.uk
The Fertility Clinic provides IVF and fertility treatments to assist couples and individuals overcome their difficulties in conception. Egg donation is a common practice when a patient is not able to

produce her own egg. The Fertility Clinic offers women fast access to egg donation and egg donors with a professional service and outstanding pregnancy rates.