 Dr Darren Bywater in Derby offers a complete unique dental service to all of his patients, primarily for the all the local communities of Derby, such as Allestree, Duffield, Belper, Darley Abbey and

Little Eaton but also across the East Midlands and nationwide.
serennaturalfertility.co.uk
Welcome to Seren Natural Fertility - dedicated to tackling infertility and to enhancing fertility through reflexology, hypnotherapy and other holistic therapies. Seren specialises in the treatment of

infertility, particularly for couples undergoing assited fertility treatments such as IUI and IVF/ICSI. We also run workshops and courses for professional reflexologists who want to expand on their knowledge of working with in the field of fertility. yourvasectomyreversal.co.uk
Duncan Harriss DM FRCS (Urol) runs one of the busiest and most successful vasectomy reversal clinics in the UK. An expert in microsurgical vasectomy reversal, he has high success rates, many happy

couples and many babies as a consequence. femalesterilizationreversal.co.uk
Mr Clive Pickles MRCOG is a highly respected gynaecological surgeon who has been performing reversal of female sterilisation for many years with great success. Based at the BMI Park Hospital in

Nottingham, women come from all the UK and the rest of the world to see Mr Pickles seeking reversal of their sterilisation. Cosmetic Plastic and Reconstructive Surgeon for Nottingham's two leading private hospitals, offering patients latest techniques in Cosmetic surgery, whichever aspect of your body or face you wish to

improve. Stephen McCulley's private practice is well established and has the full range of dermatological surgery. We offer the highest quality care and aim at offering a unique dental experience. The Dental Suite consists of three dental practices, one in Loughborough, one in West Bridgford Nottingham and one in

Leicester city centre. If you are looking for a dental practice in Leicester & Loughborough which offers Dental Veneers, Teeth Whitening, Dental Implants, General Dentistry, Cosmetic Dentistry, Crowns & Bridges, Dentures, Facial Rejuvenation and Root Canal Treatment.
leicesterfertilitycentre.org.uk
To provide a high quality, efficient and effective service, individually tailored to patient needs, to be delivered by a dedicated team of multidisciplinary professionals. To inform couples of all the

options open to them. To give full support and counselling. To treat efficiently and to use the most effective available treatments. To ensure that each individual has the opportunity of trying everything that is reasonable in their attempt to have a baby. Vines Support works in a person centred approach based on the recovery model highlighting the need for individuals to take control of their pathway to recovery. We do strive to empower the service

user to take ownership and full control of their long term personal stability supporting them to live independent and fulfilling lives.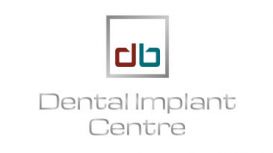 Darren Bywater is an experienced implant dentist with his own Derby practice. In addition to treating patients, he also mentors other dentists wishing to offer this treatment within their own

practice.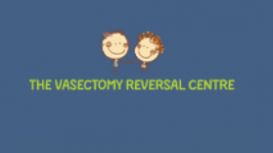 Whatever your circumstances we can help you. Around 500 men per year come to The Vasectomy Reversal Centre for skilled microsurgical vasectomy reversal surgery to regain their fertility so that they

can become fathers once more.