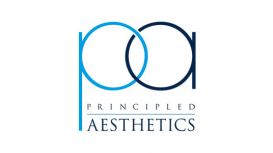 Dermatology & Skin Care Clinic in Wirral. Fast, Effective and Long-lasting Results. Treatments include Botox, Laser Hair Removal, Dermapen & Electrolysis. Book a Consultation Today.
We have an amazing team of staff to support you before, during and after your treatment.
Principled Aesthetics was set up by a group of local NHS trained doctors and nurses who recognized that many services their patients would benefit from in a medical setting were not available in Wirral, Merseyside and North Wales.
We offer a safe, person-centered approach to our treatments which ensures excellent results. Principled aesthetics provide a number of medical procedures delivered by NHS doctors and nurses who specialize in dermatology. The team is supported by hand-picked associate therapists who are highly experienced experts in the field of hair removal and other cosmetic treatments.
Botox Relaxing Wrinkles;
Botox Sweat Reduction;
Dermapen Skin Rejuvenation;
Electrolysis Blemish Removal;
Electrolysis Hair Removal;
Laser Acne;
Laser Hair Removal;
Laser Pigment Removal;
Laser Red Vein Removal;
Laser Skin Rejuvenation;
Laser Skin Resurfacing;
Laser Tattoo Removal;
Minor Surgery;
Miradry Sweat Reduction;
Waxing.
Contact Details
Principled Aesthetics
St Georges Medical Centre, Field Road, New Brighton
Wirral, Merseyside
CH45 5LN
Get Directions
Show map
Reviews and Ratings
Superb miradry treatment! For the first time, I went on holiday without worrying about sweat or hairy armpits! Amazing!